About Us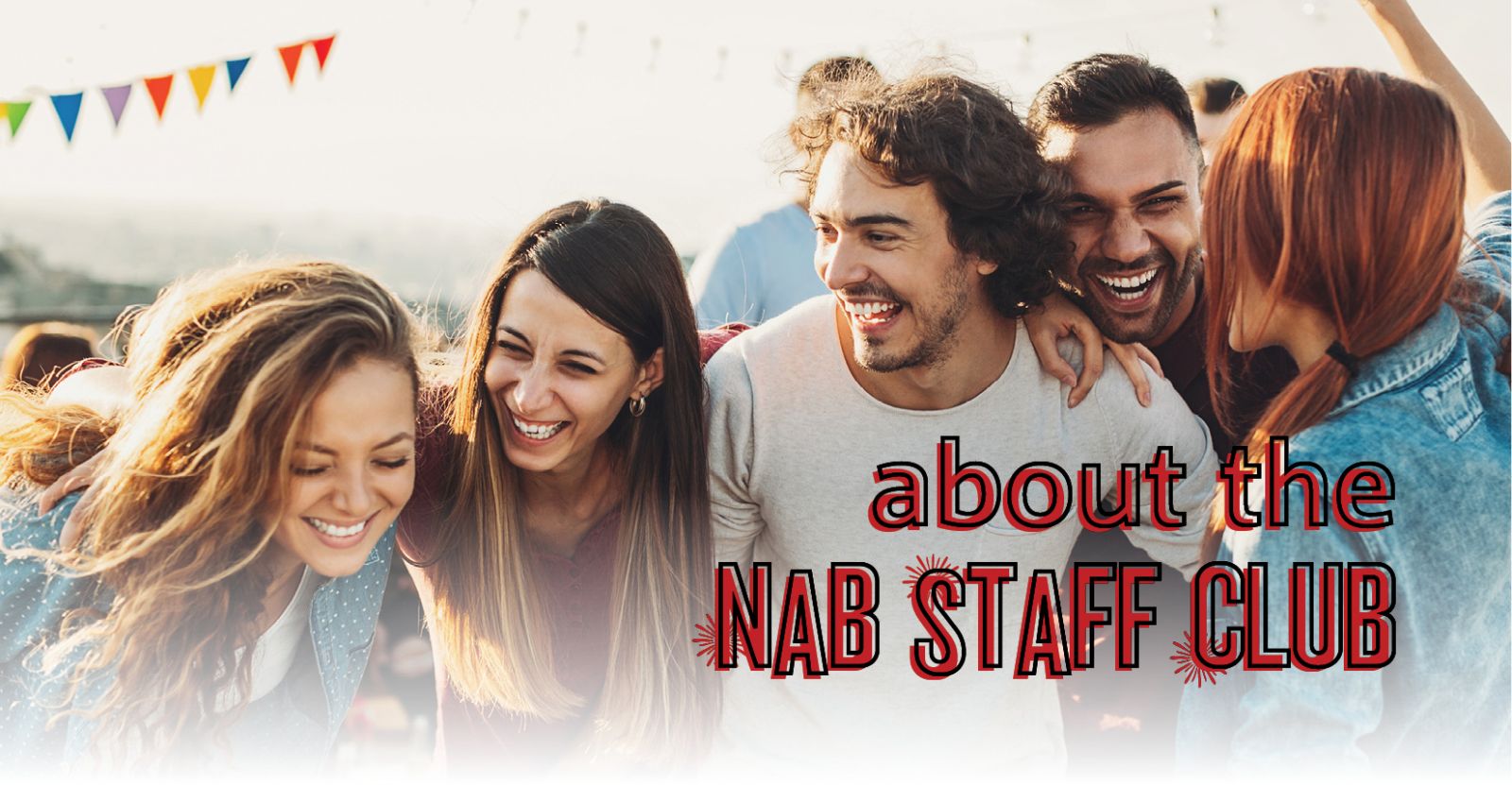 The NAB Staff Club is a self-funded, not-for-profit employee benefits program that welcomes all employees (including contractors) across Australia to become members of the club for only $4 a fortnight. Run and operated by a very small team of NAB employees, the NAB Staff Club are dedicated to providing members with an extensive range of benefits, discounted offers and subsidised events.

VISIT US ONLINE
www.nabstaffclub.com.au
online@nabstaffclub.com.au
Click here for further contact details




As a NAB Staff Club member, you will receive access to special offers both online and in store that include:

Exclusive Social Events
You will have access to a number of social events hosted by the NAB Staff Club throughout the year, including the spectacular Annual Gala Ball, exclusive movie premiers, drinks nights, family fun days and more!

Discounted Merchandise in Store and Online
Get access to a huge range of discounted merchandise and save up to 80% off RRP. You'll find huge savings across a range of products including: fashion & accessories, baby clothing & kids toys, homewares, cookware, gift ideas for every occasion and lots more. Plus, enjoy free shipping on all online orders Australia wide!

Concerts, Musicals & Shows for less
Great savings and access to concerts, musicals, and more!

Premier Sporting events
Great savings and access to premier sporting events, including AFL & NRL.

Discounted Movie Tickets
Save up to 50% on movie tickets at Village, Event, Hoyts, Palace, Cinema Nova Carlton, Grater Union and BCC Cinemas.

Save up to 8% on Gift Cards
Save on a wide range of gift cards with the following retailers:
Coles, Woolworths, JB Hi-Fi, Myer and much more!

Theme parks & attractions
Amazing savings on a wide range of Theme parks & attractions across Australia.

Discounted MYKI
Save over $100 on an Annual Myki Pass (Zone 1 & 2) with 2 easy payment options available.
For more information, please click here.